Where we are
How to reach us:
Payprint s.r.l.
Via Monti, 115
IT - 41123 Modena (ITALY)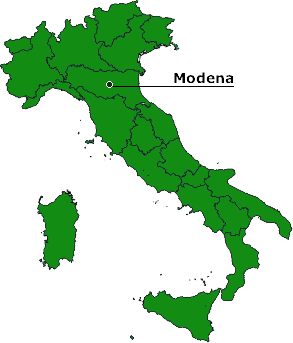 See the route maps on:
By car:
Highway A1: exit for MODENA NORD.
At the highway exit, take the beltway to BOLOGNA, following "centro" direction.
Leave the beltway at exit n. 14.
At the roundabout, take the fourth exit, then turn at the first street to the right; you will find yourself in Via V. Monti. Payprint is seated at number 115.
By plane
The airport nearest to Modena is airport G. Marconi in Bologna.
From here Modena can be reached by car, by train or using the shuttle service connecting the airport to Modena with several rides every day.
Useful sites:
Airport G. Marconi of Bologna: www.bologna-airport.it

Shuttle-bus service Bologna airport - Modena bus terminal: www.atcm.mo.it/aerobus.asp

Autostrade Spa: www.autostrade.it

Ferrovie dello Stato: www.fs-on-line.com

Local transport of Modena: www.atcm.mo.it

Local transport of Bologna: www.atc.bo.it